The Mentoring Program provides faculty teams with experienced coaching to support their progress throughout the program. Each faculty team is matched with two qualified mentors who are committed to supporting them through successful pilots. Mentors provide 6 weeks of guidance on the curricula development process as well as on Diversity, Equity, Inclusion and Justice (DEIJ) principles. See below for a list of mentors with their bios.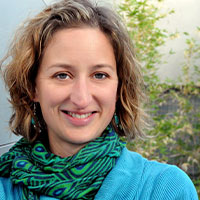 Cindy Anderson
Strategy Consultant
The Lemelson Foundation
Cindy Anderson, MS, Engineering for One Planet (EOP) Strategy Consultant with The Lemelson Foundation, is honored to be a collaborative partner on the EOP initiative since its inception, co-author of the EOP Framework and framework companion teaching guides, and an active EOP Network Member. Cindy is the founder and CEO of Alula Consulting which specializes in innovative sustainability- and online-focused research and curriculum projects for academic institutions, non-profits, government, and corporations. She has taught thousands of people through courses and workshops, around the world and online, in the fields of biology, sustainability, and biomimicry. Cindy holds a MS from Oregon State University, a MEd from Griffith University (Queensland, Australia), and a BSc in biology from the University of Guelph (Ontario, Canada).
Adam Carberry
Professor
The Ohio State University
Adam R. Carberry, Ph.D.,  is a Professor in the Department of Engineering Education at The Ohio State University (OSU) where he also serves as Chair. He earned a B.S. in Materials Science Engineering from Alfred University, and received his M.S. and Ph.D., both from Tufts University, in Chemistry and Engineering Education respectively. His scholarship in engineering education includes developing new classroom innovations and assessment techniques and identifying new ways to empirically understand engineering student and educator experiences. He recently joined OSU after having served as an Associate Professor in The Polytechnic School within Arizona State University's Fulton Schools of Engineering (FSE) where he was the Graduate Program Chair for the Engineering Education Systems & Design (EESD) Ph.D. Program and an Engineering for One Planet pilot awardee. He is currently a Deputy Editor for the Journal of Engineering Education. Recent career highlights include being named a 2023 American Society for Engineering Education (ASEE) Fellow, serving as Chair of the Research in Engineering Education Network (REEN), visiting École Nationale Supérieure des Mines in Rabat, Morocco as a Fulbright Specialist, and receiving an FSE Top 5% Teaching Award.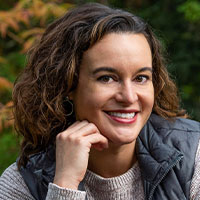 Christin Datz
Associate Technical Fellow
The Boeing Company
Christin Datz, MS,  is an Associate Technical Fellow of Product Sustainability Engineering at The Boeing Company, with expertise in product lifecycle sustainability, circularity of materials, and design for environment. Christin currently serves as the Global Sustainability Product & Service Integration lead, where she partners with all major divisions of Boeing to define, align, and execute sustainability goals for Boeing's products. As part of this, Christin is also establishing sustainability design requirements for future products, and embedding sustainability into Boeing's technical processes, tools, and culture. Christin earned Bachelor's degrees in both Physics and Dance from Knox College in Galesburg, Illinois, and Mechanical Engineering from Washington University in St Louis. She has a MS in Sustainable Transportation from the University of Washington.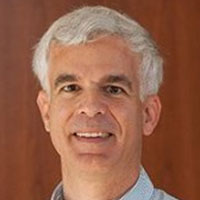 James Groves
Associate Professor
University  of Virginia
James Groves, Ph.D., is an Associate Professor at the University of Virginia. He is a leading university educator in the field of sustainable development. In the classroom he engages with students across disciplines and educates them about sustainable energy systems. Dr. Groves' overarching goal is to help "people and planet" avoid the worst impacts of humanity's ever-increasing hunger for "more power"! Dr. Groves has been active in the scholarly field of design thinking. He has contributed to a national effort to develop a simple, structured framework for design thinking and project management. He was also founder of Engineers PRODUCED in Virginia, an initiative which explored the use of state-of-the-art online communication and collaboration solutions for the delivery of undergraduate education to underserved communities. The PRODUCED program demonstrated a strong ability to attract non-traditional, first generation, and low- and moderate-income students.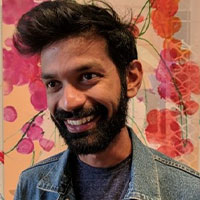 Darshan Karwat
Assistant Professor
Arizona State University 
Darshan Karwat, Ph.D., is an assistant professor at Arizona State University, with a joint appointment in the School for the Future of Innovation in Society and The Polytechnic School.  His research, teaching, and engagement focuses on centering environmental protection, social justice, peace, and human rights in engineering; the future of environmental governance; and space system design. Dr. Karwat studied aerospace engineering (specializing in gas dynamics and combustion) and sustainability ethics at the University of Michigan. He then spent three years as a AAAS Fellow in Washington, D.C., first at the U.S. Environmental Protection Agency on the Innovation Team, where he worked on climate change resilience and low-cost air pollution sensors; and then at the U.S. Department of Energy in the Water Power Technologies Office, helping design and run the Wave Energy Prize.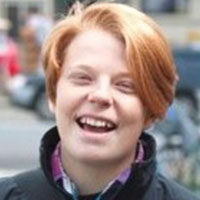 Stefanie Koehler
Innovation Strategist, Design Scientist and Visual Facilitator
Green Crane Innovation

Ms. Stefanie Koehler, MA, is an Innovation Strategist, Design Scientist and Visual Facilitator at Green Crane Innovation. She offers sustainability-focused design and visual thinking to solve business challenges alongside key partners. Additionally, Dr. Koehler has expertise in graphic facilitation, graphic recording, design thinking jams/charrettes, and other unique event and learning experiences. She uses critical listening, real-time synthesis and rapid sketching to help her clients illustrate big picture ideas and context. Ms. Koehler's goal is to help amplify messages, clarify ideas, vision, and programs to design a more sustainable future with her clients.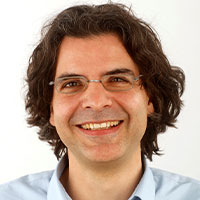 Ben Linder
Professor
Olin College
Ben Linder, Ph.D.,  is a design educator, creator, and investigator at Olin College where he is a professor of design and mechanical engineering. He focuses on participatory design, sustainable design, and design for impact within the broader realms of social and civic innovation, developing and sharing ecologically and socially just design practices to realize care and flourishing with communities. He regularly teaches collaborative design, sustainable design, biomimicry, and community-engaged design. He is a co-founder and the director of the Affordable Design and Entrepreneurship Program (ADE), a co-lead organizer of the International Development Design Summit (IDDS), and a co-founder and co-lead organizer of the International Development Innovation Network (IDIN).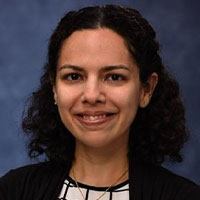 Irene Mena
Assistant Professor
University of Pittsburgh
Irene Mena, Ph.D., is an Assistant Professor of Mechanical Engineering and the Director of the Swanson School's First-Year Engineering Program at the University of Pittsburgh. She is an industrial engineer and received her Ph.D. in Engineering Education from Purdue University. Dr. Mena is responsible for implementing first-year engineering curriculum content, pedagogy, and improvements; coordinating with other faculty teaching first-year engineering courses; and organizing the Swanson School's annual First-Year Engineering Conference, in which all first-year engineering students develop a professional-level research paper and present it to their peers at the end of their second semester. In addition to teaching first-year engineering courses, she teaches a social entrepreneurship course with a focus on sustainability. She also has experience in faculty development, including helping prepare new faculty for their new teaching responsibilities, and observing faculty to provide feedback on their teaching.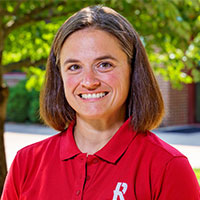 Jenny Mueller
Associate Professor
Rose-Hulman Institute of Technology
Jennifer Mueller, Ph.D.,  is an associate professor in the Department of Civil and Environmental Engineering at Rose-Hulman Institute of Technology.  She graduated with her BS in Environmental Engineering from Northwestern University and with her MS and PhD in Civil Engineering with an emphasis on Environmental River Mechanics from Colorado State University.  Her graduate work focused on exchange of surface water and groundwater, as well as nitrate uptake, in streams with varying degrees of rehabilitation.  Dr. Mueller's areas of interest include water quality, sustainable design, watershed hydrology, and river hydraulics.  Current projects involve pedagogical studies for incorporating sustainability and ethical decision making in undergraduate engineering education, with an emphasis on touchpoints throughout the four-year curriculum.  Dr. Mueller especially loves mentoring students through capstone senior design projects, where she emphasizes the need for sustainable design through all phases of the design process.  She is also the faculty advisor for the student organization, Engineers for a Sustainable World, as well as for the academic minor in sustainability program.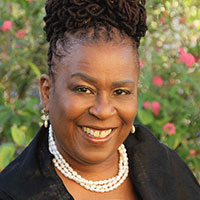 Claire Nelson
Founder and Chief Ideation Leader
The Futures Forum

Claire Nelson, Ph.D.,  is the Founder and Chief Ideation Leader of The Futures Forum. Listed among Forbes Top 50 Female Futurists, she is a thought leader in strategic foresight and integral development consulting, with a particular interest in global challenges.  An industrial engineer by training, she serves as Convening Chair for Global Working Group on Sustainability Engineering Body of Knowledge and Editor of Human Futures Magazine. She is also Ideation Leader and President of the Board for Caribbean Development Foresight Institute, a think-do tank based in the Caribbean.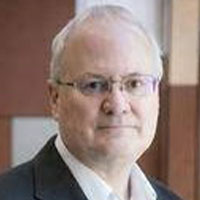 Larry Nies
Professor
Purdue University 
Loring "Larry" Nies, Ph.D., is Professor of Environmental and Ecological Engineering, and of Civil Engineering at Purdue University. He is a licensed Professional Engineer. His research interests include the fate and effects of anthropogenic chemicals in microbial ecosystems, including a focus on the molecular genetic characterization microbial communities.  More recently, Dr. Nies has been studying how to transform industrial and urban systems toward a sustainable trajectory, primarily through water and carbon footprint assessments. Teaching about sustainability for the last 20 years is one of many interests. Doom & Gloom information is prevalent, but to effectively engage students there must be a message about actions yielding hope and optimism. He was awarded the Faculty Excellence Award for Online Education in 2019, the Purdue Teaching Academy Award in 2016, and the Charles B. Murphy Outstanding Undergraduate Teaching Award in 2016, among others.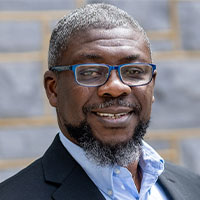 Adebayo Ogundipe
Professor
James Madison University
Adebayo "Bayo" Ogundipe, Ph.D., is Professor and Department Head of Engineering at James Madison University. He has worked on the development of tools and protocols for assessing sustainable engineering designs using life-cycle assessment and industrial ecology methods. His work has resulted in research publications on environmental and sustainable engineering. He is the co-author of a textbook on sustainable engineering design as well as multiple guidance documents on the topic. His scholarly interests have expanded to include the development of synergistic activities between engineering and non-engineering disciplines with the goal of interdisciplinary holistic approaches to problem solving. His ongoing cross disciplinary work involves international collaborations aimed at developing appropriate educational modules to help engineering students develop global cultural competencies. Dr. Ogundipe earned his Bachelor's degree in Chemical Engineering from the University of Lagos in Nigeria, followed by a Master's degree in Chemical Engineering and a PhD in Environmental Engineering from Stevens Institute of Technology, NJ.
Fethiye Ozis
Assistant Teaching Professor
Carnegie Mellon University
Fethiye Ozis, Ph.D., is an Assistant Teaching Professor in the civil and environmental engineering department at Carnegie Mellon University. Dr. Ozis holds a B.S. in environmental engineering from the Middle East Technical University, Ankara, Turkey and M.S. and Ph.D. degrees from the University of Southern California, Los Angeles, CA. She is a licensed Professional Engineer, Environmental, in Arizona. Before joining CMU, Dr. Ozis was a faculty member at Northern Arizona University and at University of Southern California. Dr. Ozis enjoys every dimension of being an engineering educator, and teaches across the curriculum from first year to graduate level courses in environmental engineering. Her own intersectionality led to her passion in promoting and researching pathways into engineering especially for underrepresented minority groups. Dr. Ozis conducts research in engineering education, related to classroom and innovative pedagogical strategies. She has mentored several undergraduate students to develop proposals and pursue award winning research on novel biotechnologies for water and wastewater treatment. She has been an ExCEEd (Excellence in Civil Engineering Education) Fellow since 2016, and currently serves as a mentor. Dr. Ozis earned multiple teaching, research and service awards from Northern Arizona University and the American Society for Engineering Education.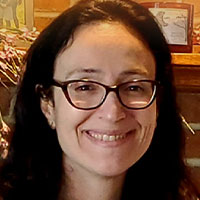 Shannon Isovitsch Parks
Associate Professor
University of Pittsburgh at Johnstown

Shannon L. Isovitsch Parks, Ph.D., is an Associate Professor in the Civil Engineering Department at the University of Pittsburgh at Johnstown (UPJ), focused on teaching water resources and environmental engineering. She teaches Introduction to Environmental Engineering, Fluid Mechanics, Hydrology & Water Resources, Engineering & Sustainable Development, Hydraulic Design, and Water Supply & Wastewater.  Her research focuses on active learning techniques in engineering education. Prior to joining UPJ in 2016, Dr. Parks worked for approximately 15 years in industry, including developing sustainable wastewater treatment and solid waste reuse technologies, serving on the Alcoa Foundation Board of Directors, and consulting for government agencies, municipalities, and industrial clients. In addition to her industry and academic experience, Dr. Parks served as a Peace Corps Volunteer in Mali, West Africa, supporting a local Non-Governmental Organization on water sanitation projects.  Dr. Parks is a registered Professional Engineer in Pennsylvania and holds a BS degree in Civil Engineering from the Pennsylvania State University and a MS and PhD degree in Civil & Environmental Engineering from Carnegie Mellon University.