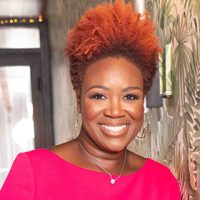 Aisha Lawrey
Training & Certification Head of Global Education Programs, Amazon Web Services AAAS IFTHEN STEM Ambassador
STEM advocate, Aisha Lawrey, has 20 years of experience on this journey. Working in industry, government, nonprofits, and education, she knows how to engage many different stakeholders, at all levels. Her focus is on increasing the number of women and minorities in engineering.
Aisha currently works for AWS (Amazon Web Services), as the Training & Certification Head of Global Education Programs. Her role represents all the Education Programs spanning K-12, higher education, and professional skilling, reskilling, and upskilling learners. The goal is to show multiple pathways to learners that lead to professionals joining the cloud workforce.
Prior to joining AWS, Aisha worked at the National Action Council for Minorities in Engineering (NACME), Inc. as the Senior Director, Programs and Scholarships. She was also the Director of Engineering Education with the American Society of Mechanical Engineering (ASME). Currently, Aisha is an AAAS IFTHEN STEM Ambassador and even has a 3D scanned statue in her image. Aisha obtained a Master of Public Policy and Administration from Rutgers University and a Bachelor of Engineering degree in Electrical Engineering from Stevens Institute of Technology.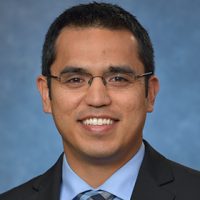 David V.P. Sanchez, Ph.D
Assistant Professor, Dept. of Civil and Environmental Engineering Associate Director, Mascaro Center for Sustainable Innovation

Dr. David Sanchez is an Assistant Professor in the Swanson School of Engineering's Civil & Environmental Engineering department and the Associate Director for the Mascaro Center for Sustainable Innovation at the University of Pittsburgh. He serves as the Program Director for the Master's in Sustainable Engineering, the Undergraduate Certificate in Sustainability, the John C. Mascaro Faculty Fellows, and the Sustainability Global Engagement grant. He is the faculty lead for the University Honors College Food Ecosystem Scholar Community. His focuses are on fusing analytical chemistry, sustainability design principles and data analytics to address Water and Sustainability grand challenges.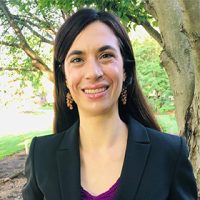 Michelle Payne, Ph.D
Assistant Professor, Dept. of Civil and Environmental Engineering, Rose-Hulman Institute of Technology
Dr. Michelle K. Marincel Payne is an Associate Professor of Civil and Environmental Engineering at Rose-Hulman Institute of Technology. Michelle is co-leading efforts to integrate open-ended problems and teach teaming initiatives including curating psychological safety and conflict-resolution within the affective domain throughout the civil and environmental engineering curricula.  Michelle leads undergraduate research to remove stormwater pollutants with engineered treatment wetlands, and co-leads an Undergraduate Research Community to support undergraduate students' learning through research.  In addition, with an interest in appropriate technology, Michelle has developed appropriate technology course modules with strong emphasis on social sustainability.  She is a current NSF ASCEND Fellow and is an ASCE ExCEEd graduate.  Michelle completed her Ph.D. in environmental engineering in civil engineering from the University of Illinois at Urbana-Champaign, her M.S. in environmental engineering from Missouri University of Science and Technology, and her B.S. in nuclear engineering from the University of Missouri-Rolla.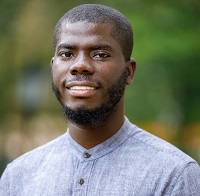 Abdulmalik Ismail
Ph.D. Candidate, Civil, Construction, and Environmental Engineering, The University of Alabama
Abdulmalik is a graduate student in the department of Civil, Construction, and Environmental Engineering at The University of Alabama (UA). He has worked as a civil/structural engineer in both consulting and construction for over 3 years. He last worked as an assistant structural engineer in the African engineering headquarters of American Tower Corporation (ATC) Nigeria. In this position he provided sustainable and cost-effective telco tower model/solutions for ATC Africa. Abdulmalik is a student member of American Society of Civil Engineers (ASCE), American Ceramic Society (ACerS), RILEM, and American Concrete Institute (ACI). He currently serves as a network member in Engineering for One Planet (EOP) and as Senator UA National Society of Black Engineers (NSBE). He participated as entrepreneur/co-entrepreneur lead in National Science Foundation Innovation-Corps (NSF I-Corps) regional and national respectively. His research spreads across decarbonization of construction material, and operational carbon reduction in buildings through thermal energy storage. He has penchant for sustainable lifecycle engineering practices and a determination to make sustainability a habit for all engineers.