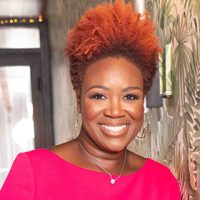 Aisha Lawrey
Training & Certification Head of Global Education Programs, Amazon Web Services AAAS IFTHEN STEM Ambassador
STEM advocate, Aisha Lawrey, has 20 years of experience on this journey. Working in industry, government, nonprofits, and education, she knows how to engage many different stakeholders, at all levels. Her focus is on increasing the number of women and minorities in engineering.
Aisha currently works for AWS (Amazon Web Services), as the Training & Certification Head of Global Education Programs. Her role represents all the Education Programs spanning K-12, higher education, and professional skilling, reskilling, and upskilling learners. The goal is to show multiple pathways to learners that lead to professionals joining the cloud workforce.
Prior to joining AWS, Aisha worked at the National Action Council for Minorities in Engineering (NACME), Inc. as the Senior Director, Programs and Scholarships. She was also the Director of Engineering Education with the American Society of Mechanical Engineering (ASME). Currently, Aisha is an AAAS IFTHEN STEM Ambassador and even has a 3D scanned statue in her image. Aisha obtained a Master of Public Policy and Administration from Rutgers University and a Bachelor of Engineering degree in Electrical Engineering from Stevens Institute of Technology.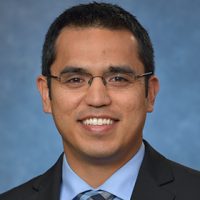 David V.P. Sanchez, Ph.D
Assistant Professor, Dept. of Civil and Environmental Engineering Associate Director, Mascaro Center for Sustainable Innovation

David Sanchez is an Assistant Professor in the Swanson School of Engineering's Civil & Environmental Engineering department and the Associate Director for the Mascaro Center for Sustainable Innovation at the University of Pittsburgh. He serves as the Program Director for the Master's in Sustainable Engineering, the Undergraduate Certificate in Sustainability, the John C. Mascaro Faculty Fellows, and the Sustainability Global Engagement grant. He is the faculty lead for the University Honors College Food Ecosystem Scholar Community. His focuses are on fusing analytical chemistry, sustainability design principles and data analytics to address Water and Sustainability grand challenges.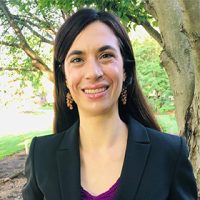 Michelle Payne, Ph.D
Assistant Professor, Dept. of Civil and Environmental, Rose-Hulman Institute of Technology
Michelle K. Marincel Payne is an Associate Professor of Civil and Environmental Engineering at Rose-Hulman Institute of Technology. Michelle is co-leading efforts to integrate open-ended problems and teach teaming initiatives including curating psychological safety and conflict-resolution within the affective domain throughout the civil and environmental engineering curricula.  Michelle leads undergraduate research to remove stormwater pollutants with engineered treatment wetlands, and co-leads an Undergraduate Research Community to support undergraduate students' learning through research.  In addition, with an interest in appropriate technology, Michelle has developed appropriate technology course modules with strong emphasis on social sustainability.  She is a current NSF ASCEND Fellow and is an ASCE ExCEEd graduate.  Michelle completed her Ph.D. in environmental engineering in civil engineering from the University of Illinois at Urbana-Champaign, her M.S. in environmental engineering from Missouri University of Science and Technology, and her B.S. in nuclear engineering from the University of Missouri-Rolla.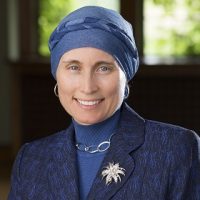 Dr. Jacqueline El-Sayed
Chief Academic Officer, American Society for Engineering Education
Dr. Jacqueline El-Sayed is the Chief Academic Officer for the American Society for Engineering Education. She has leadership experience with the entire pipeline of engineering education and most recently served as the Chief Academic Officer & Vice President for Academic Affairs at Marygrove College. She is a professor emerita of mechanical engineering and served on the faculty at Kettering University for 18 years, eventually earning the position of Associate Provost. In addition to her work in academia she has served in industry and government. She is a four-time gubernatorial appointee to the Michigan Truck Safety Commission and, as commissioner, served as chair for two terms. She also chaired the Driver's Education Advisory Committee and the Motorcycle Safety Advisory Committee for the Michigan Department of State—work that resulted in new legislation for Michigan. She began her career as an engineer for General Motors Truck Group and has been nationally recognized in higher education as both an American Council on Education Fellow and a New Leadership Academy Fellow.
As an ACE Fellow she was placed at Harvey Mudd College, visited over 30 campuses, and completed a national benchmark study on experiential education. The study's recommendations were then implemented at her home institution. Dr. El-Sayed served on the Bloomfield Hills Board of Education for 10 years. Currently, Dr. El-Sayed serves on the WEPAN (Women in Engineering ProActive Network) Board of Directors and on the Advancement Committee for the Society for College and University Planning (SCUP). She is married and has three adult children.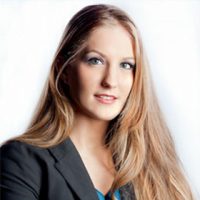 Dr. Sarah DeLeeuw
Research Projects Director, American Society for Engineering Education
Dr. Sarah DeLeeuw is the Research Projects Director for the American Society for Engineering Education in Washington D.C. She recently completed her PhD at George Mason University in Mathematics Education Leadership with a specialization in Instructional Technology, after completing her master's and bachelor's from Purdue University and the University of Notre Dame, respectively.
Sarah has a passion for teaching at all levels, and while her expertise is in college-level Calculus, her experience ranges from Pre-K to the professional development of teachers. Her teaching career at Purdue led her to receive a Certificate of Appreciation from the Black Alumni Association for her service to minority students and be awarded the Excellence in Teaching Award.
Gravitating toward mission-driven opportunities, Sarah has found her niche working in educational associations. During her tenure as a non-profit professional thus far, she has served in a wide range of leadership positions—securing funding for awards up to $1.4M, spearheading the website redesign of a national association with 100,000 members, directing projects with over 50 consultants, publishing research briefs as a series editor, and speaking at numerous national conferences.
In addition to her work in academia and non-profits, she has served in various roles in media and production—spanning professional sporting events, daily news, and even presidential nominating conventions. In her free time, Sarah loves to travel. Most recently, she traveled with her husband to Kenya, Egypt, United Arab Emirates, Norway, France, and Australia.